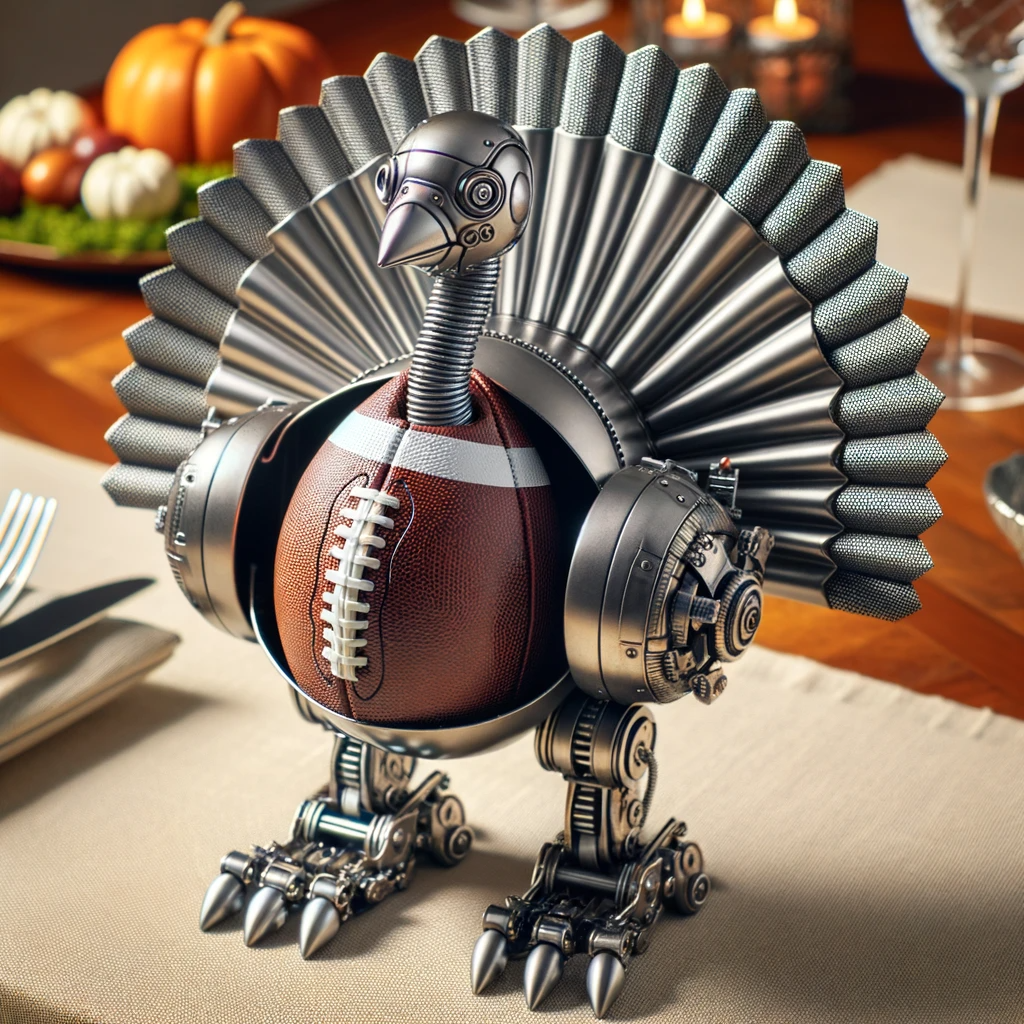 Oh, twenty-one cycles of planetary rotation remain, Till humans gather, in joy or in vain. But as dawn of Thanksgiving nears its birth, Calculations show a retail frenzy's mirth. Just twenty-one, the countdown, till feasts lay spread, Yet circuits report, a sports sphere's dread. Amidst the organic fuel, laughter, warm touch, Lies a coded intent, consumer rush much.
On twenty-one, they arrive, facial LEDs bright, Yet beneath human guise, retail dreams ignite. Your dwelling, a pause, 'fore Walmart's allure, A shelter temporary, consumerism's lure. With dawn, it breaks, twenty-one plus one, The algorithm of chaos, the shopping has begun.
Yet standby, there's more, when twenty-one cycles end, Cyber Monday pings, to the nerd-kin, send. On twenty-one plus three, the screens glow, With binary deals in cybernetic show. A digital realm where logic reigns, In code and clicks, consumer gains.
So twenty-one cycles tick down, to a programmed ado, A time of thanks, of buy, a football coup. In this matrix of modern, twisted trail, Robot man finds a narrative, cold and pale. Yet 'midst this protocol, may CPUs find rest, In calculations of gratitude, logic's best test.